3 tags
Change →
"Michael Gove has been allowed to rush through educational reforms and his academies and free schools projects based on little or no evidence." Peter Walker and Matthew Taylor, The Guardian, 1st Jan 2013 Change can be a scary thing. I'm not its greatest fan. But that doesn't necessarily mean it's always bad. I can accept that. But Gove's insistence on change...
Boris →
'Put simply, Dave looks like a loser, Boris looks like a winner.' In their efforts to appeal to everyone out there, politics has long suffered an absence of character at the top. Cameron is a prime, dull, run-of-the-mill example of someone trying to appear more substance than style. The problem is that logic (or at least the appearance of it) can only go so far in winning the hearts...
7 tags
Why I don't like your 7"
The Kindle Fire and the Nexus 7 are supposed to be big challengers to the world of tablet computing - and my that I mean the iPad. While I think they might make some good sales, I don't think that the paradigm of 7" tablets is one in which I have any interest. And I don't think it has a sustainable future. The issue for me is one of 'why'? While a 7" screen...
5 tags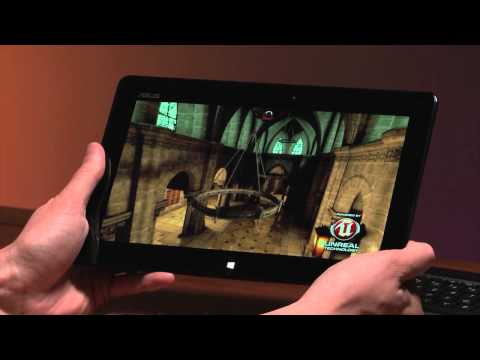 6 tags
Grades →
"Of all core subjects, the sciences have seen some of the largest improvements in grade attainment. The pass rate, or proportion of entries awarded a C or above, for Biology rose from 60.5% to 93.1% between 1993 and 2011." If you've come across the Flynn Effect, you'll know that every generation seems to get a little bit more intelligent than its predecessor. Presumably,...
5 tags
Windows 8: There, I fixed it.
As I mentioned in a previous post, Windows 8 has been bothering me for its 'almost there but then it all goes wrong' approach to the user experience of the interface. So I decided to fix it. 1. Desktop  This is the space where we currently spend most of our time on our present computers. As such, it needs to be really functional as a workspace. My problem with the desktop is the lack of...
Tech
Yes I've realised then maybe some irony in me writing this for the blogging site but I've been working out what my problem is with technology I have a natural affinity with technology. I understand how it works I can make it work how I wanted to what to talk about it doesn't come from a point of frustration the problem is the technology is ever changing it is relentless it's single most prevalent...
Story →
"Everything has a beautifully long and winding backstory. When you listen for some of those stories, life gets a whole hell of a lot more interesting." I love it when beauty is seen in even the most trivial things. There are a lot of amazing stories out there that go unnoticed. I need to start opening my eyes to them more often.
4 tags
Special →
"Because the thing is that Harvey is my son, and I honestly believe that he'll start to go downhill without a school to go to. So like every other parent involved, I'm going to do whatever I can to make it happen. There will be a point when I'll promote it." - Katie Price As much as I dislike the further splitting of education provision in the UK, the creation of...
4 tags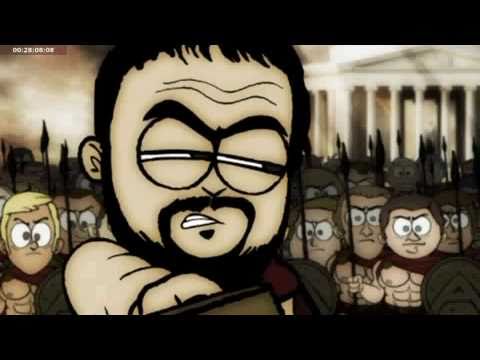 2 tags
Connect →
Click the title to read the article "Creativity is just connecting things. When you ask creative people how they did something, they feel a little guilty because they didn't really do it, they just saw something. It seemed obvious to them after a while." - Steve Jobs This somehow reminds me of what O'Brien says to Winston in 1984: that the best books are those which...
2 tags
Selective
Joshua Foer: Feats of memory anyone can do #TED : http://on.ted.com/C94W In this video, Foer highlights the wonders of human memory, showing the tips and tricks that make memory world champions, going all the way back to methods from ancient Greece. Memory, it seems, is not an innate gift, but a deliberate act: something that can be learnt - if we are willing to put in the effort. ...
6 tags
Private →
Click the title to read the article "I record these achievements not because I wish to either decry the individuals concerned or criticise the schools they attended, far from it… It is undeniable that the individuals I have named are hugely talented and the schools they attended are premier league institutions, but the sheer scale, the breadth and the depth of private school dominance of...
Out →
Click the title to follow the link. In a world of numerous connections it can get difficult to connect. I like the idea of using games to improve your life rather than distracting from it. Time to play.
1 tag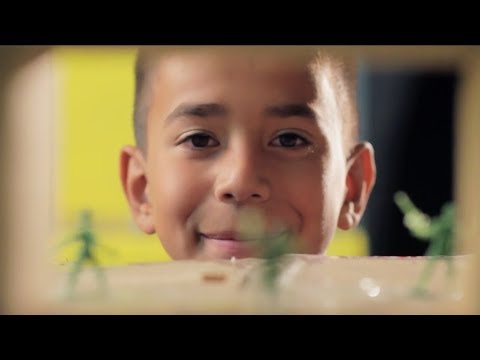 1 tag
Clockwork →
Pills to make you less racist? I read Frazen's 'The Corrections' a while ago. In that novel, chemicals are used to 'correct' aspects of characters' personalities. Just like A Clockwork Orange, there's a unsettling edge to the idea. I know that the idea of future filled with mind-altering drugs should be frightening, but in some way I find it quite...
4 tags
Name
The 'new iPad'? Not the iPad 3? The iPad 2S? The iPad HD-super-maxim-3S-plus-prime? Of course not. Giving something more and more complex names, even naming them in a linear '1, 2, 3' system shows a lack of belief in the product. What product did Apple release? An iPad. Ah, I've heard of that; I can guess they're trying to improve on what I already know. What did Asus just introduce? A...
6 tags
8
8 When I first came across Windows 8 I thought to myself 'Yes, that's it: that's what computing should be like.' I pictured a future where we would need only one central device rather than having our computing power spread between desktop, laptop and tablet. In tablet form, Windows 8 would offer a beautiful, intuitive experience like that offered on current Windows Phone...
7 tags
Scrobble →
Click the title to read the article This was an interesting article on the effect of the scrobble on our virtual lives. Our lives are on record. I can look at aging photographs showing my grandparents when they were my age and imagine a fairytale past in black and white, just like the movies. When my grandchildren look back at what my life was like they will find a list of music listened to,...
2 tags
Read →
Click the title to read the article ' Instead of talking with their children about the content of the books, parents ended up spouting "do this, don't do that" directives about how to use the devices. "Parents would put their hands over the kids's hands," said Julia Parish-Morris, the leader of the study and now a post-doctoral researcher in pediatrics at the University of Pennsylvania. "They...
3 tags
Facebooked →
Click above to read the linked article I've got to say, I've been having the same the same thoughts recently. Facebook can so easily become less of a support and more of a substitute for real world connections. We get a sense of intimacy though seeing the posts of others, but then when we meet, that intimacy seems almost a little awkward; as though we've been prying. Maybe...
Watch
I'm interested in how this guy uses the prejudice of others when he says about making money in a 'positive way'. Very clever to take advantage of what may once have been a hindrance.
2 tags
2 tags
Give →
Click the title to go through to the link I'll admit; when Jobs died, I wasn't too upset, from an ethical standpoint. Design, yes. Ethics, not so much. But this action gives me hope for the world's most valuable company that their value might develop in more ways than just money and design. Excellent.
2 tags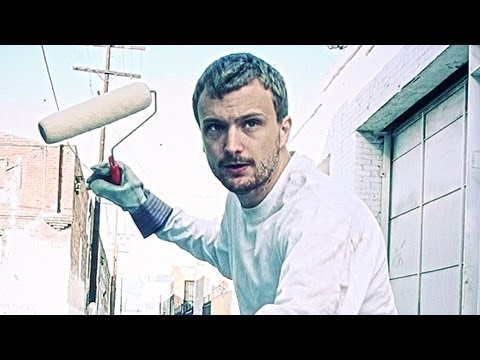 "A thankful heart is not only the greatest virtue, but the parent of all other..."
– http://www.flickr.com/photos/ewka2205/6430424719/
3 tags
Fahrenheit →
Click the title to see the link So, Fahrenheit 451 has finally been released as an ebook. The book that asks us to protect books has been assimilated into the electronic medium. Now we don't need to burn the books; we just need to take out the battery.
3 tags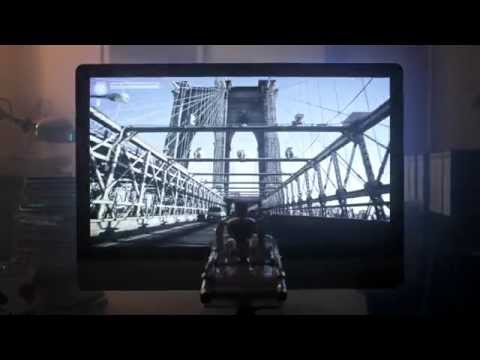 5 tags
Charge →
Click the link in the title About time. The longer I've had my Kindle with its huge battery life, the more the daily charge of my mobile has seemed increasingly ridiculous. 'Didn't I charge this thing yesterday?' But, aside from having a mobile that is that little bit more convenient when it comes to power, this development will have an impact on a much more important...
"Great people talk about ideas, average people talk about things, and small..."
– Fran Lebowitz
4 tags
Dumbphone →
Click the link in the title Ignoring the obvious irony of blogging on such a topic, I sympathise with the feeling of distraction and fuzziness that comes with too much focus on technology. I feel the draw of the screen, the siren appeal of the web browser and that nagging feeling that 'I could probably do something on my smartphone right now'. I've felt it strongly over the last few weeks and...
4 tags
Jobs
He knew how to make beautiful products. He knew how to market them so that people wanted craved them. He had the balls to produce new products that created markets rather than just responding to demand. He was one of the very best businessmen of this generation and made more money for his company than anyone would have thought possible. He was egotistical and dominating. He cut...
6 tags
4 tags
Cloud
I've been getting increasingly frustrated. Like so many others, I could be described as a bit of a Facebook junkie. But, also like so many others, I tend to check and update my Facebook on the go. With the advent of smartphones, no longer are we tied to a desk when we wish to facestalk our nearest and dearest. But Facebook have a problem when it comes to their mobile apps: they suck. Can I...
Robin hood turns bad
European markets hit by eurozone Robin Hood tax plans - http://pulse.me/s/1cQVN
3 tags
Hack
Associate Justice Oliver Wendall Holmes' pithy assertion that the limits of freedom of speech lies at 'shouting fire in a crowded theatre' has often framed my understanding of what should and what should not be said. All is permissable to the point there is a 'clear and present danger' created by putting forward a particular view or piece of information. Of course,...
3 tags
three
My parents are not the most tech savey people around. Every time I visit, I normally have to work out some way to avoid showing them how to fix the latest issue with their PC; you know, difficult things like how to copy and paste and explaining what the internet is. But now my parents have well and truely trumped me on the whole technology front. No longer are my parents slaves to the whims of the...
Pleasure
"Through their academic salaries, regular bloggers such as George Siemens and Stephen Downes are effectively paid to blog. Most people don't have the time, the inclination or the talent." Except in those few cases where profession quality/commitment is present, blogging will and should always be about the pleasure of the writer, not the reader. Questioning social media -...
Spiderman
New Spider-Man is mixed-race teenager - http://pulse.me/s/ZJxx
5 tags
Black and White →
My new favourite website…